Passport Pilates, NOW your one-stop fitness solution !
We are a Reformer Pilates Studio first & foremost, however, we have listened and are responding to our clients requests for more Cardio programming options.  We are honored that our clients trust us and want our Studio to be their "one stop" fitness and wellness solution.
Circuit  Low-impact interval training  (Reformer- TRX/BOSU)
Cardio Hiit 
Go hard, but stay soft on your joints with these short, fat burning intervals.
Low-Impact, Hi-Intensity Interval Training (Hiit) scientifically designed to increase metabolism & burn fat. Keep burning calories for 24+ hours.
Workouts combine all our offerings:  Rebounder, TRX, BOSU, Barre, Pilates Stick, Reformer

High-intensity interval training  (Hiit) describes any workout that alternates between intense bursts of activity and fixed periods of less-intense activity or even complete rest. It is without question one of the most effective and efficient ways to burn fat and boost aerobic capacity, but what most people don't realize is that it doesn't have to be high impact. If you're nursing an injury (or want to avoid ever doing so in the future), you can still reap the fat-burning, metabolism-boosting benefits of a Hiit workout.
We Integrate Barre into our Pilates Stick & TRX Classes
The use of the Pilates Stick Apparatus adds resistance and creativity to signature Barre moves. Count on a complete body workout with deep core conditioning, pilates lengthening and strengthening.
LIFT your derrieré, TONE your thighs & legs, BURN fat and CHISEL your abs & arms.
OUR Barre-Stick Workout creates a uniquely lean, firm, sculpted body by combining the muscle-shaping practice of isometrics, the body-elongating & stretching principles of Pilates conditioning, the science of sports conditioning and the intense pace of interval training into a powerful exercise regimen that safely, efficiently & rapidly reshapes, lengthens, lifts and tones.  This no impact workout promises no bouncing or jumping, protects your joints, yet burns fat in record breaking time.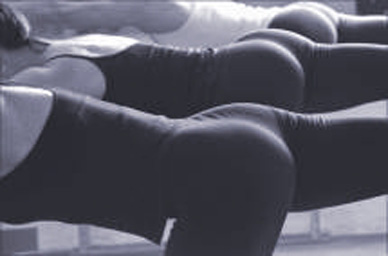 Unlike many large format classes...
Our pilates instructors will know your challenges prior to class and will offer modifications as needed. Get the attention you need to keep you SAFE, yet challenged.
Schedule a Class - Hampstead
Looking to sign up for an orientation class? Or join any other scheduled class? Give us a call at (978) 688-0100, email us at [email protected] or fill out the form on the link to the right!